Return an Order ($5,000+)
In the event an item is damaged, defective, incorrect etc., contact the Supplier directly and ask them to arrange for a product return. If item has been invoiced, ask the Supplier to submit a Credit Memo through uSOURCE. And when the Purchase Order total (before tax) is greater than $5,000, the return must be documented in the system by creating a Return Receipt.
Create a Return Receipt
A yellow highlighted drop-down will appear. Select the reason for return (1). Enter a description in the Notes field (2) (optional). When finished, click the Complete button (3).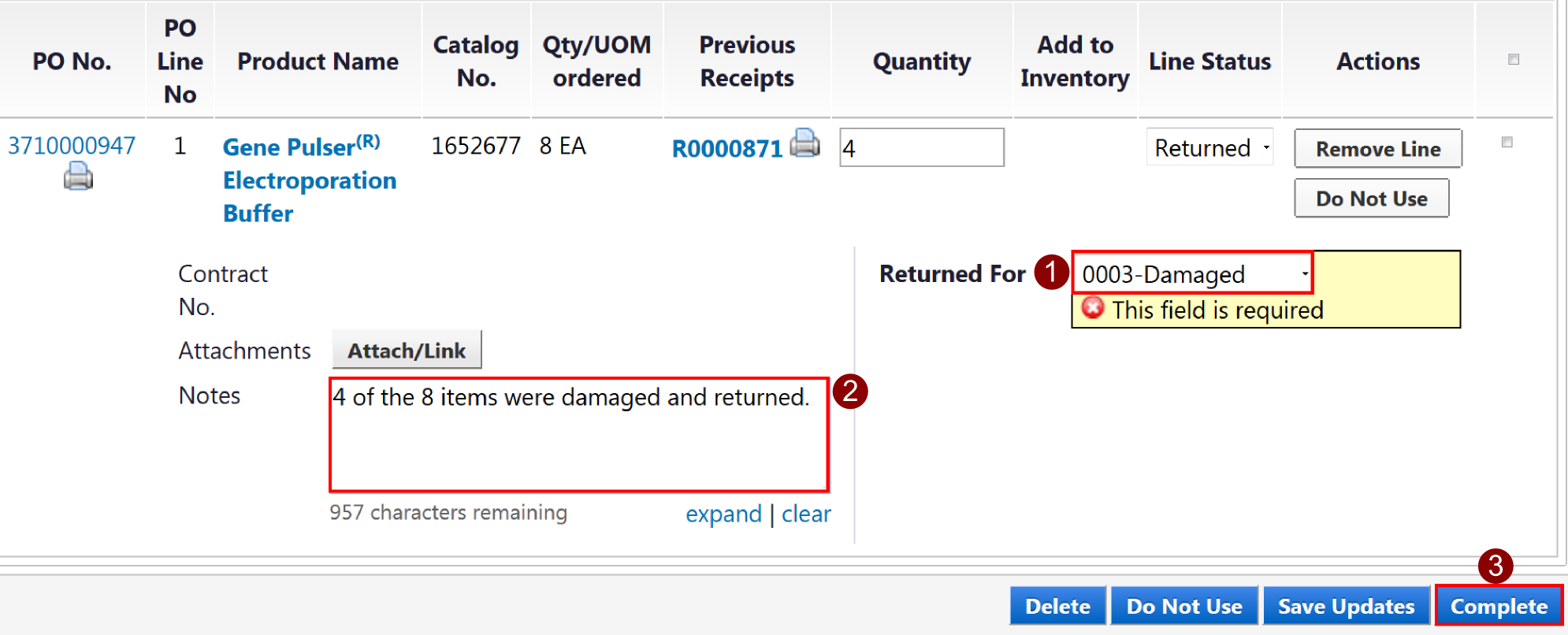 Cancel Line Item
If you are not expecting a replacement, send a request to the uSOURCE Help Desk to cancel the item to release the committed funds.
Open the Purchase Order, and in the Available Actions drop-down, click the Go button next to Add Comment.

A User Search window will appear. In the User Name field, enter uSOURCE, press Search. The uSOURCE Help Desk should appear. Click the select link. In the text area, enter the nature of the request (e.g. "Line 4 was returned to the Supplier. Please cancel to release the committed funds."). To finish, click Add Comment.

The comment will be added to the PO, and a notification will be sent to the uSOURCE Help Desk to process your request.