How and when should I contact a uSOURCE Supplier?
Sometimes you'll need to contact the Supplier about your order. You might ask the Supplier to:
Provide the delivery status of an order
Arrange for a product return or replacement
Cancel an order
Report a missing item (short shipment)
Troubleshoot technical issues with their punch-out catalogue
Submit an invoice
There are a number of ways to find Supplier contact information:
From the Shopping Homepage
If you're on the Shopping Homepage, click on the supplier sticker, then on the more info icon.

A pop-up window will appear with Customer Service contact information for this supplier.
From an Order Document
You can also access the Customer Service pop-up from an order document such as the Requisition or Purchase Order. Just click on supplier link: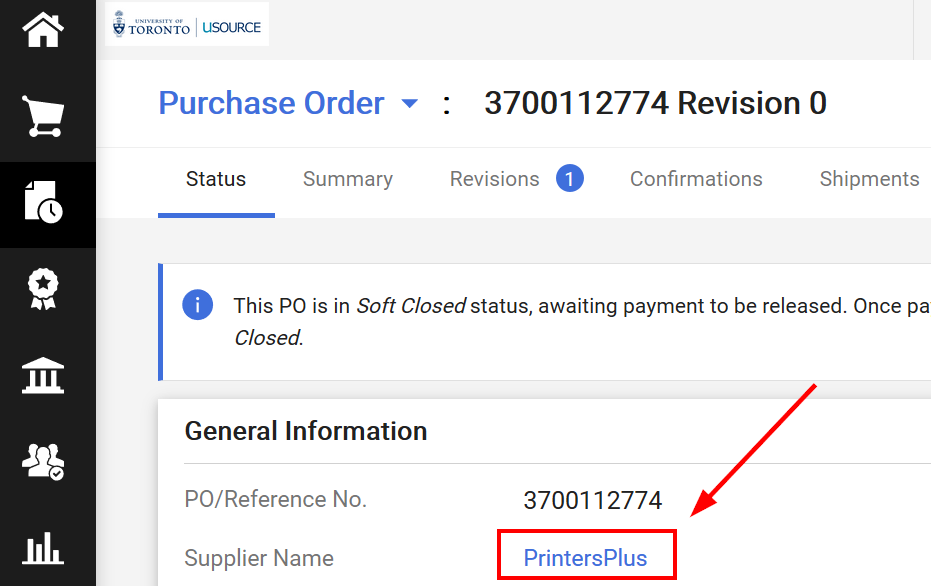 ---
Last Updated: December 1, 2021