How to Create a Goods Receipt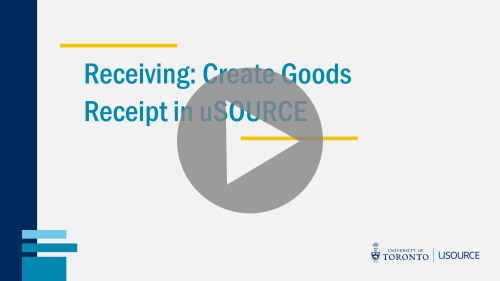 ---
When the total value of a Purchase Order is more than $5,000 (before tax), a Goods Receipt must be completed before payment is released to the Supplier. For orders less than $5,000 creating a Goods Receipt is optional, but does not affect the release of payment. You will need the supplier's Packing Slip listing items included in the delivery. If the Packing Slip is missing, ask the Supplier to send you a PDF copy.
To create a Goods Receipt:
Open the Purchase Order: in the Quick Search field, enter the PO number found on the Packing Slip, click the search icon, and click the PO number.

A popup will appear. Select only the line items you will be receiving and then select Create Quantity Receipt.
Enter the Packing Slip number in the Packing Slip / RMA field (1). Depending on the Supplier, this may be listed as the 'Order' or 'Reference' number. Attach a scan of the packing slip and any other documentation by using the Add link (2) (optional).
In the Line Details section, review the line item details and quantities. Check this information against the packing slip to ensure the quantity ordered (1) equals the quantity received (2). If necessary, adjust the quantity received. Similarly, line items not included in the delivery (e.g. partial delivery) should be removed by clicking the trash icon (3), or several at once by selecting them and using the trash icon (4).

When you have finished, click the Complete button.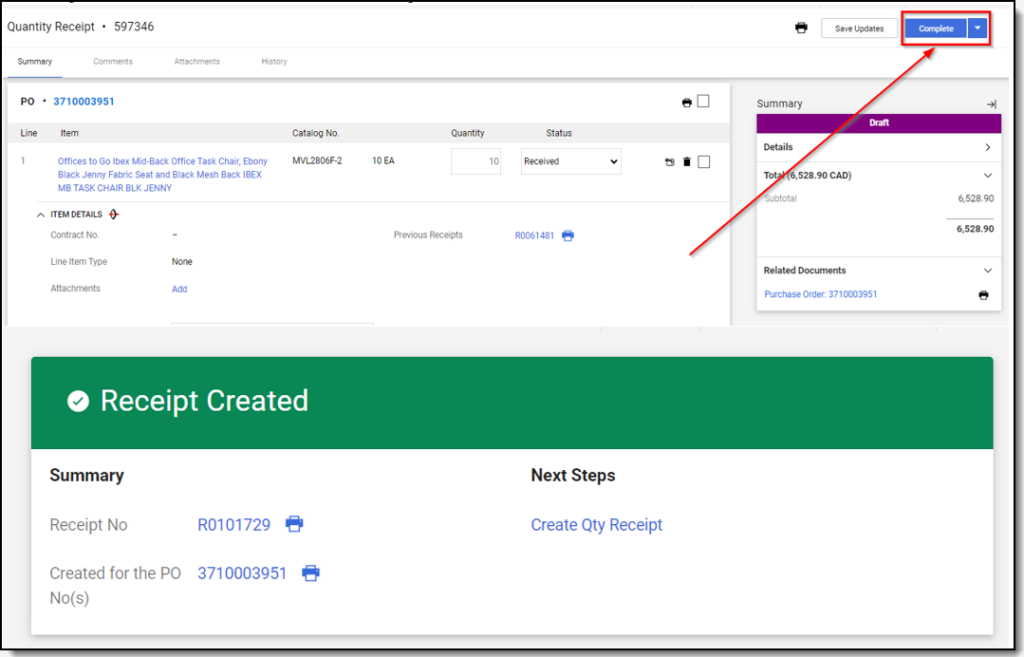 ---
Last Updated: November 3, 2023