Submitting the Requisition
When you have finished entering the shipping and account code information, and have proceeded through the Final Review step, you now have two options:
Click the Submit Requisition button. If you have self-approval permissions, the Purchase Order will be created and sent to the Supplier. If you don't have self-approval permissions, a notification will be sent to the Approver(s) for this Funds Center to approve this Requisition.
Click the Assign Cart button, which allows you to assign the cart to a specific Requisitioner/Approver for approval.

View Order Status
To view the status of your order, open the Requisition, and on the right side you will see the workflow: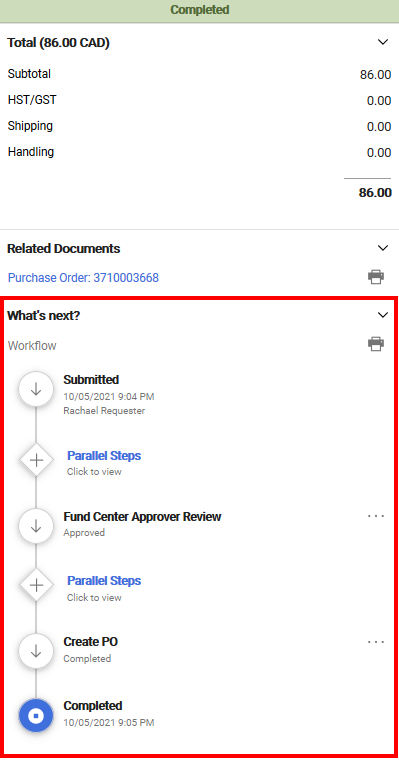 You can also view the order status on the History tab: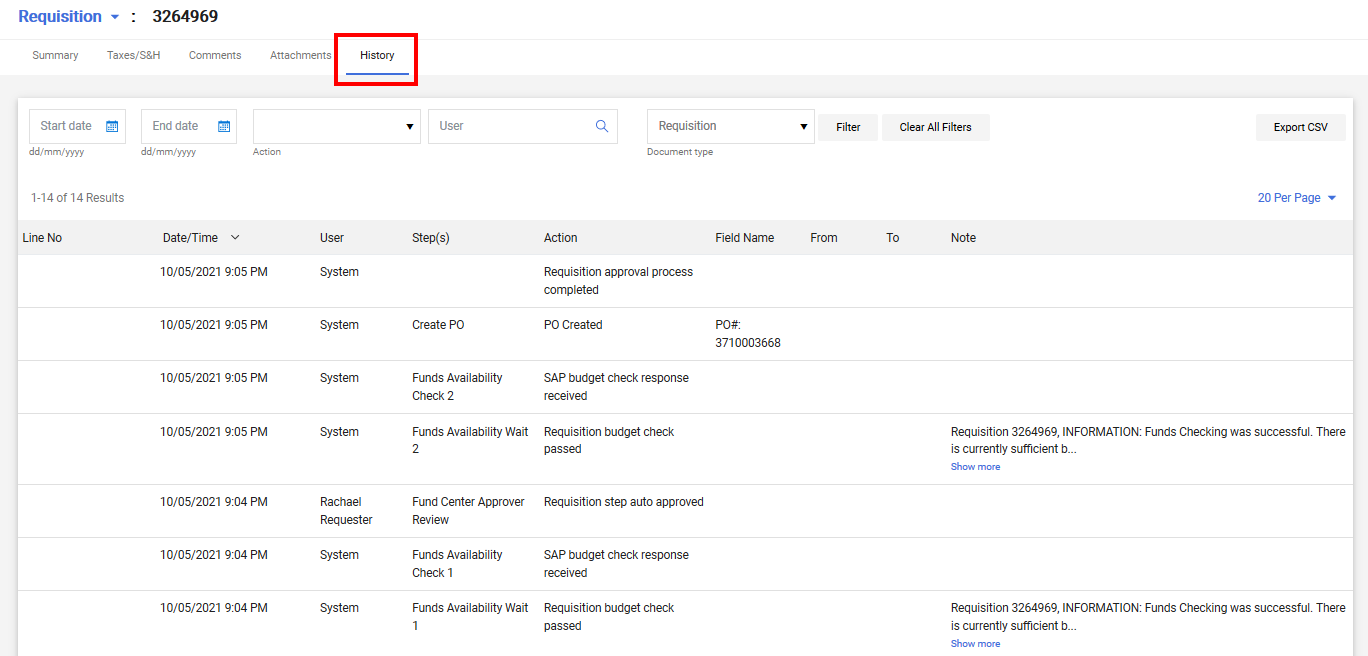 See also: How do I know if my order went through?
---
Last Updated: December 1, 2021