Diversity and inclusion at the heart of social procurement pilot
Mar 16th, 2022 | Posted In :
General Operations
Every purchase has an economic, environmental, and social impact, whether intended or not. Leveraging social value from purchasing can have a powerful and positive ripple effect on our communities.
To join the effort in building a more sustainable and thriving community, the University of Toronto is conducting a social procurement pilot.
This one-year pilot will connect participating faculties and departments with diverse suppliers such as social enterprises, equity-deserving and local suppliers.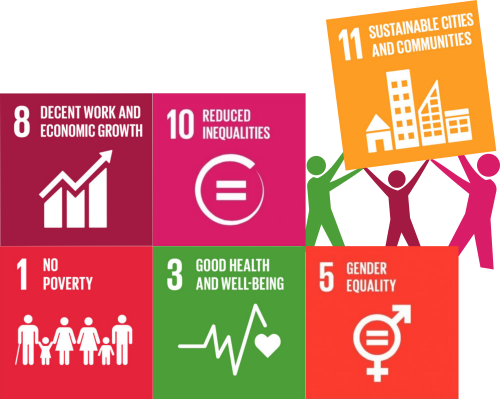 A social procurement program can:
Foster an inclusive economy, reduce poverty and create employment opportunities that enrich the community
Expand the university's supplier network to provide a greater variety of products and services, encourage competition, and enhance internal value
Stimulate the local economy by reducing poverty and maximizing return on investment through taxpayers' dollars
Contribute to United Nations Sustainable Development Goals 1, 3, 5, 8, 10, 11
For the duration of the pilot, participants will have access to a Diverse Supplier Portal of vendors providing a wide range of goods and services. The pilot will allow for monitoring of the program prior to full community roll-out.
For more information, see Social Procurement Pilot Program, or email social.procurement@utoronto.ca.