Scotiabank Visa is the new Travel & Hospitality Card Provider
Nov 18th, 2020 | Posted In :
General Operations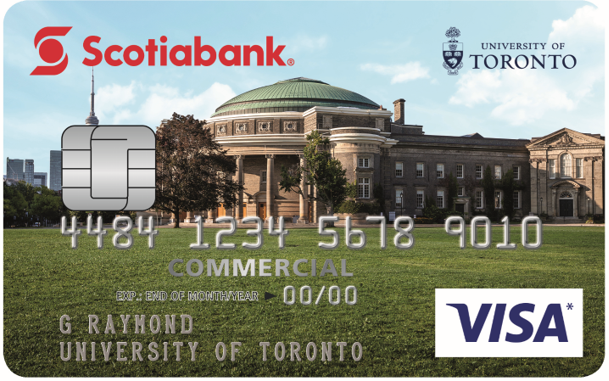 Scotiabank Visa is the University's new provider for the Travel and Hospitality Card (T&H Card) program, replacing the AMEX travel card (TCARD).
---
Due to the COVID-19 pandemic, new cards will be available for pick-up at a central location at all three campuses. Pick up times and protocols will vary by campus and further information will be provided to the cardholder once the application is received. A health screening is now required for all members of our community; before visiting any of the three campuses, please go to UCheck.
---
AMEX Cardholders
To cancel your AMEX card email purchasing.help@utoronto.ca with the following information included:
Cardholder name
Last 5 digits of card number (

do not

send full card number)
Confirmation that there is no outstanding balance on the card

If there is a credit on the account, Procurement Services will arrange for payment of the credit at the time of cancellation
Effective January 29, 2021, all remaining AMEX Travel Cards will be cancelled; after this date all card transactions will be declined, and cardholders must settle outstanding balances directly with AMEX.
---
Changes the GTFM
A number of changes have been made to the Guide to Financial Management's Travel and Other Reimbursable Expenses section on the Financial Services website.