New webpages: Research Procurement, Contracts, Supporting Documentation
Aug 19th, 2020 | Posted In :
General Operations
Policy
A number of new webpages have been developed to provide important information on procurement processes at the University of Toronto:
Research Procurement
This new page assists Principal Investigators (PIs) and business officers in navigating the Procurement website for research-related procurement, ensuring purchases are compliant with U of T policies, provincial and federal trade agreements, and sponsor requirements.
For more information, see Research Procurement.
Supplier Contracts and Agreements
This new page provides information on what to include in a contract or agreement, the University's Signing Authority, and lists key terms that should be considered when drafting purchasing contracts with suppliers. The page also provides links to related templates and Governing Council Policies.
For more information, see Supplier Contracts and Agreements.
Supporting Documentation
The How to Purchase Goods and Services section now covers the various types of supporting documentation that must accompany all purchasing transactions. It also details critical elements when submitting a Purchase Order to Procurement Services for review, and is especially useful for staff who create FIS Purchase Orders on a regular basis.
For more information, see Supporting Documentation.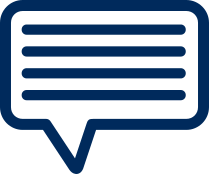 Feedback is welcome – if you have comments or questions,
we'd love to hear from you
.