Searching, Saving and Exporting Order Documents
This article covers the following topics:
---
In addition to this article, an instructional video by Jaggaer (software provider for uSOURCE) can be viewed here. Note: some functionality may not be applicable to the uSOURCE environment.
---
Search All Orders
The Orders fly-out menu has three tabs: Search, My Orders, and Approvals.
Select Search > All Orders to display all order documents.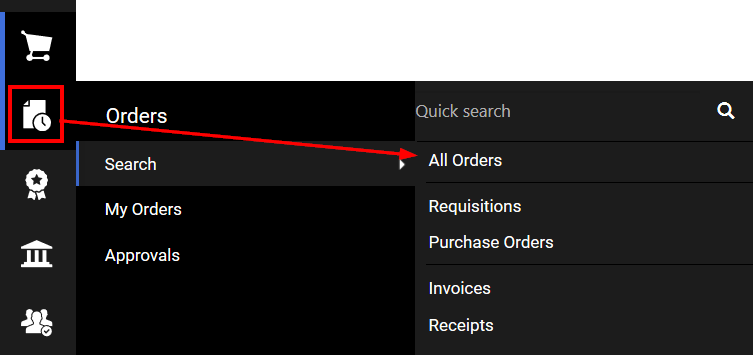 ---
Filters and Columns
The Search All Orders screen provides a wide variety of filters to view order documents: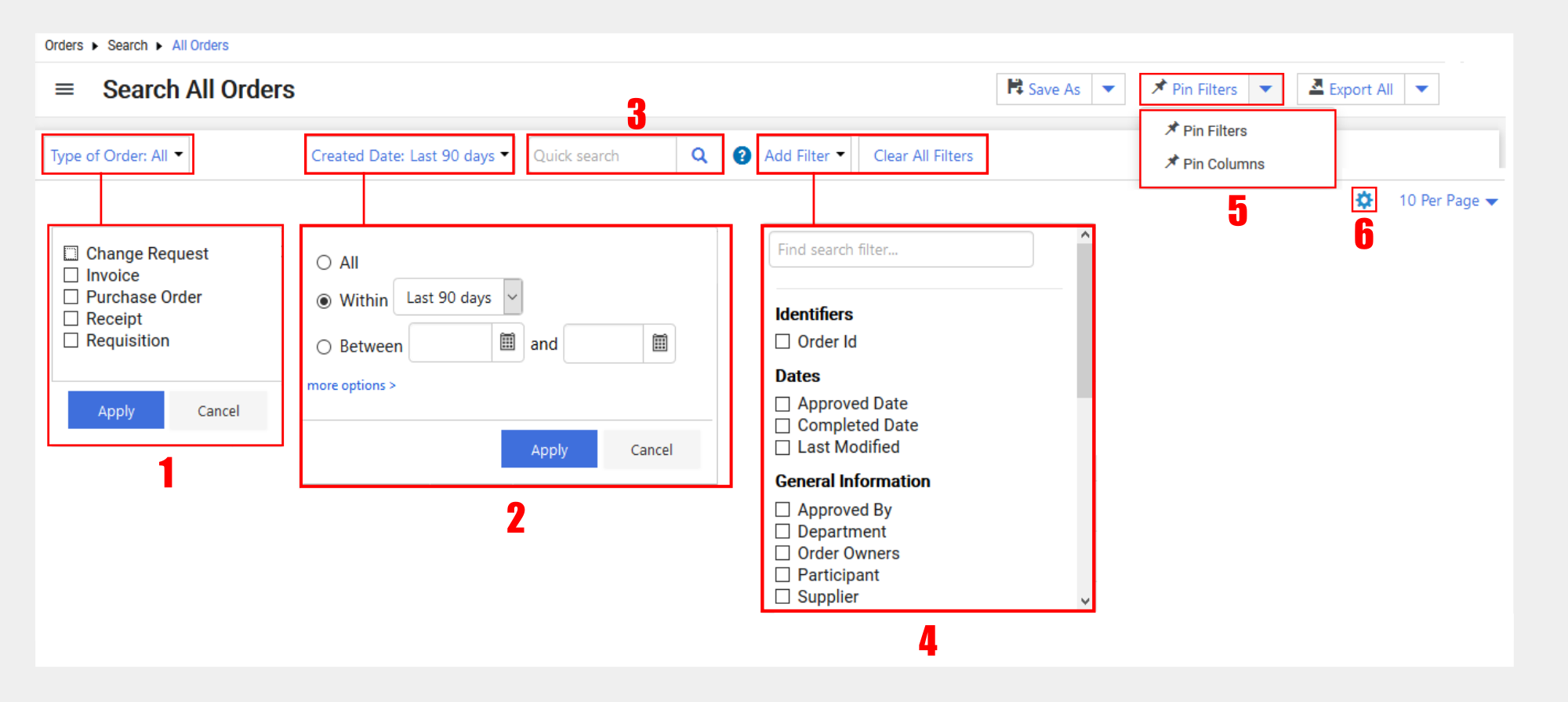 Filter by document type
Date filter
Quick Search using criteria (supplier, product#, user name etc.)
Additional filters / Clear All Filters
Pin filters and columns: Pins this configuration of filters and columns for your next login.
Configure Columns: Add, remove, or change column order
---
Saving Searches
After you've performed a search, it can be saved for later use:
You can access and manage your searches by clicking the side panel menu, on the My Searches tab.
---
Exporting Data
You can export results to an Excel file. The Export All menu has the following options: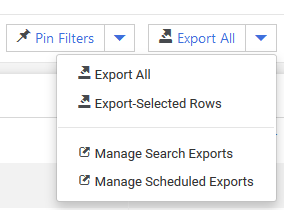 Once you've chosen which results to export (all or a selection of rows), enter a title for the export, and click Submit.
---
Last Updated: May 5, 2022