View Draft Shopping Carts
Before a Requisition or Purchase Order is created, the status of an order is called a 'draft cart'. To view all your draft carts, go to Shop > My Carts and Orders > View Carts.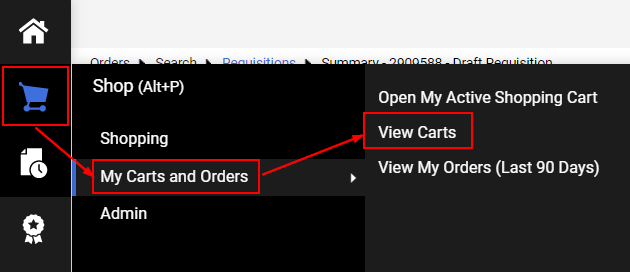 To create a new draft cart, click the Create Cart button (1). Your active cart is marked as Active (2). To activate another draft cart your active cart, click on the Shopping Cart Name link (3). To delete a draft cart, click the View button (4), then select Delete from the drop-down.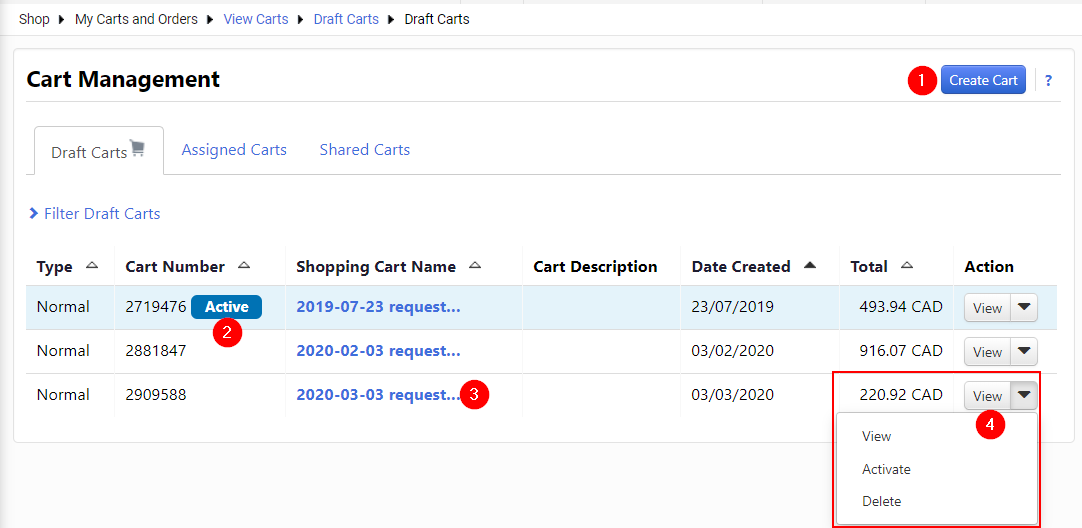 ---
Last Updated: April 6, 2020