Adding payment (PCard) and shipping address information to Amazon Business accounts
To access your account information, click on your name in the top right navigation menu.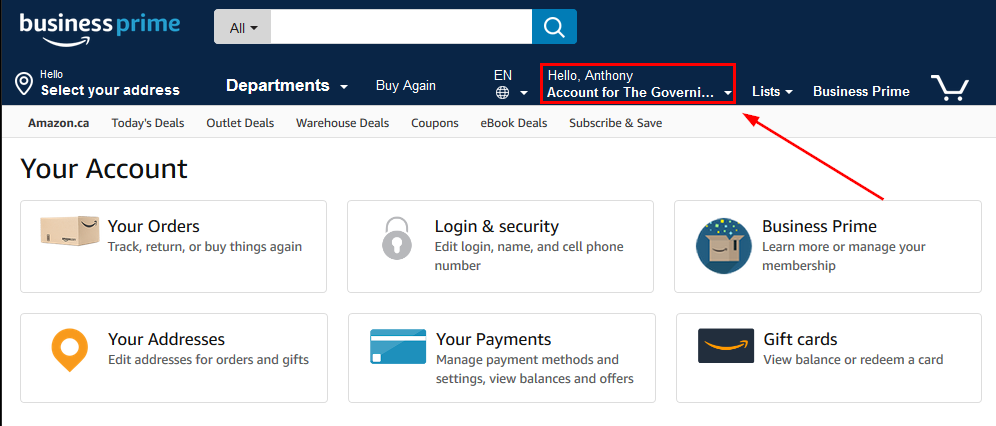 Shipping Addresses
To add a shipping address, click on Your Addresses. You can enter multiple addresses if necessary.
For on-campus deliveries, make sure to include the department name and room / floor number.
Home deliveries are permitted (with approval from department head).
Payment Information
Only U of T Purchasing Cards can be used for Amazon Business purchases; personal credit cards are NOT permitted.
To add your PCard information to your account, click on Your Payments.
Notes:
Additional PCards can be added to the account if necessary.
During this process, Amazon will email a confirmation email. If you do not receive it immediately, check your junk mail folder.
---
Last Updated: May 25, 2021